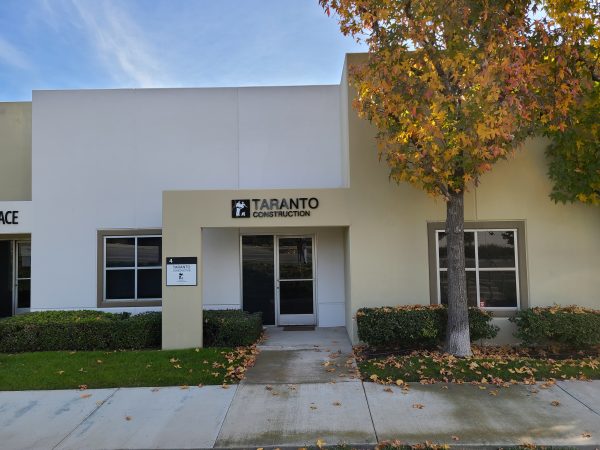 General Contractors in Upland, CA
Taranto Construction, Inc. is a luxury remodeling company serving the needs of homeowners and commercial businesses throughout Upland, Ontario, Cucamonga, and San Bernardino County, CA, along with the other southwest counties of California. We are available for new custom home builds, full remodeling and new additions, door and window installation, commercial work, and more. We look forward to providing you with quality work at an honest price. Transform Your Home with Our Construction Contractors
Thinking about making a big change to your home?
The decision to remodel your kitchen or bathroom, or to add a brand-new home addition, is a big step. It's one Taranto Construction, Inc. will make sure pays off for you. As an experienced contractor in Upland, CA with decades of experience and a focus on large-scale construction and renovation projects, you can count on us to see your home improvement through to completion.
Enhance Your Home's Value and Appeal
Our building contractors are specifically equipped for bigger projects. We take on the jobs other general contractors in Upland, CA just can't! And, we're with you every step of the way—from drafting and design services, to coordinating materials and labor, to putting our skills to work and renovating your home. Our ability to take large projects and break them down into their individual elements means we deliver immaculate detail where it's needed most. Then, we step back and focus on the big picture, so your remodel or addition turns out looking and feeling exactly how you imagined it would.
If you're ready to make a major reinvestment in your home, contact the professionals with the skills, experience and capabilities to bring it to fruition. Taranto Construction, Inc. is dedicated to your project, no matter how big or detailed. Contact our custom home builders and construction contractors today to start planning!
We tackle the large-scale construction and renovation projects other contracts can't. Call us for full kitchen and bath remodels, home additions and light commercial construction.
Our team has more than 20 years of professional construction and remodeling experience, with a strong portfolio of complete projects.
We're a Licensed General Contractor (#876297) that's also EPA Certified (NAT 33674 2). Trust us to execute your project up-to-code and in compliance with all standards.
Our business proudly maintains a superior A-plus rating with the Better Business Bureau (BBB). We put customer satisfaction above all else.
Our commercial construction capabilities extend to remodeling for new stores in malls, as well as new additions to standalone commercial buildings.
Ready to Remodel?
If you're ready to start planning your large-scale remodel and want help from one of our professionals, contact us today.
Our construction contractors will get the design and drafting process started for you.
Planning a Large-Scale Remodel
At Taranto Construction, Inc., we welcome large-scale remodels. How do you know if your project constitutes a large-scale remodel? Here are a few considerations to make:
Are you planning a full remodel of your kitchen, bathroom or commercial space?
Are you planning on adding a new bedroom, kitchen expansion or other space?
Is your project budget upwards of $20k, with a timeline of several weeks?
These factors all indicate a large-scale project! The best way to figure out if you're meeting these criteria is to start planning the scope of your remodel and understanding your budget. We recommend doing basic research on a website like HomeAdvisor to get a better understanding of your project's cost.
Locally -Owned & -Operated
Proudly offering kitchen/bath remodels and home improvements to the following areas:
Upland, CA
Los Angeles, CA
Rancho Cucamonga, CA
San Bernadino, CA
Ontario, CA
Pomona, CA
El Monte, CA
Covina, CA
West Covina, CA
Glendale, CA
Cucamonga, CA
Inglewood, CA
Los Angeles County, CA
San Bernadino County, CA
Orange County, CA